Livestream on Knockout.no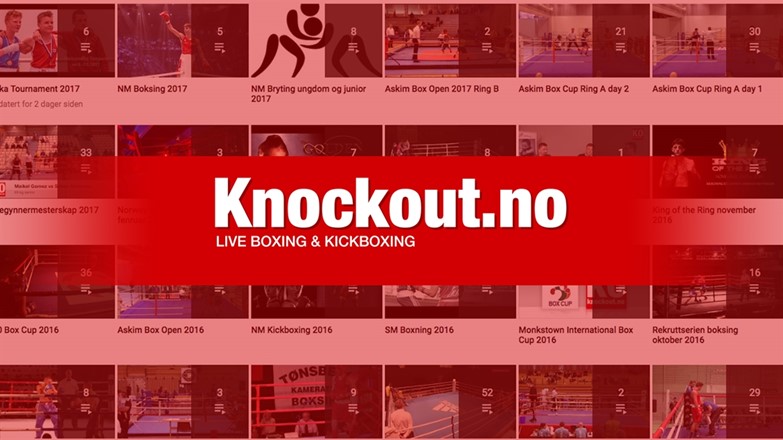 We use Knockout.no as our streaming partner, so the only place to watch King of the Ring online is on www.knockout.no.
In addition to live stream from ALL bouts from ALL rings, you can follow Knockout.no on Facebook for live studio, intervews and happenings outside the rings during the event.

Knockout.no will live stream the event from all rings all day. Live interviews, commentaries etc.
---
People's choice award
Follow Knockout.no on Facebook and vote for your favourite boxer during the event.